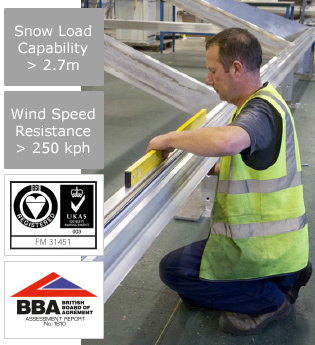 Our Conservatory roof system is second to none with every element exhaustively tested with results that exceed all expectations. Our roofs comes complete with state-of-the-art features to ensure that they are long lasting, weather resistant and water tight.
The UK's Number One Roof System
All of our conservatory roof systems come complete with ground breaking design features such as insulated box gutter to reduce sound polution and stop leaks, aluminium top caps and perfect lead flashing.
Features in Detail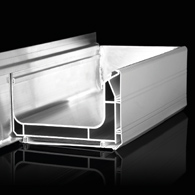 Insulated Box Gutter
Our unique box gutter is twin skinned and insulated to cut condensation. A special fixing plate means, unlike other roofs, no holes are drilled – so no leaks and it's wider design also helps it to cope with extreme rain water demands. The double skin construction increases strength and reduces sound pollution.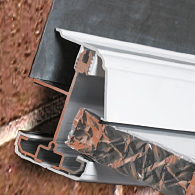 Perfect Lead Flashing
The starter bar is designed to leave a perfect lead flashing line seamlessly connecting the house and conservatory. The lead dresses into a built-in soaker forming a watertight seal and no lead needs to be dressed over the top cap, therefore preventing any unsightly lead lines or staining.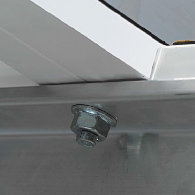 Single Fixing Bolt
We don't think it's a good idea to drill holes in something that should be watertight. The unique single fixing bolts are fastened internally for easy and quicker installation. We do not penetrate the main aluminium rafter so there are no fixing holes for water to ingress through.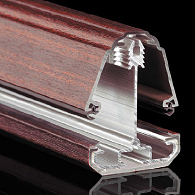 Aluminium Top Caps
Our woodgrain and painted top cappings are made from aluminium so will not warp or distort under extreme heat or split under extreme cold.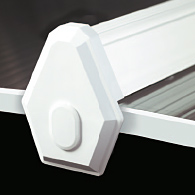 Premium End Caps
Our end caps have a shoulder around the face for a more attractive appearance and have been designed with built-in drainage to relieve trapped water.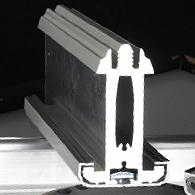 High Strength Rafters
Our rafter bars are designed for increased loads so you don't have to compromise on design or weather performance.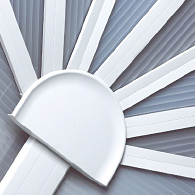 Concealed Gasket System
No one wants to look at their conservatory roof and see thick black gaskets around every glazing bar. That's why we have designed our roof with concealed gaskets.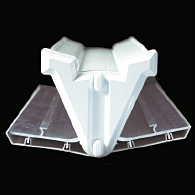 Variable Valley
The valley is designed to suit varying pitches and angles and is cloaked internally and externally to give an attractive aesthetic finish.
Precision Tie Bolt
Our precision engineered security locking bolt eradicates movement between the bolt and rafter, to give a strong and rigid anti-slip joint connection.