When build space is affordable, the P shaped conservatory provides an opportunity to reach out into your garden and natural surroundings. The P style is adaptable in design and shape to almost any proposed area while achieving an expansive increase in internal floor space.
The P shape is superb at unlocking previously unworkable and neglected external areas, which were nothing more than broken slabs and lifeless planting beds. Furthermore, the P shape is brilliant at extending an existing area, such as a lounge while also providing
a brand new room – all with architectural agility.
The flexibility of the P shape creates generous new floor space and aesthetic value for your family to enjoy.
Anglo offer a range of P shaped conservatories with a variety of design and build options so to create an impressive extension to your home whilst adding living space and value.
P Shaped Conservatory Styles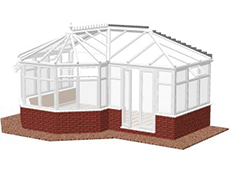 Victorian P Shape Conservatory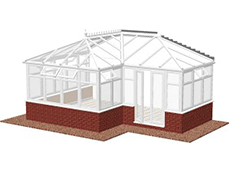 Edwardian P Shape Conservatory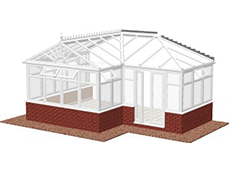 Gable Ended P Shape Conservatory
P Shaped Conservatory Photo Gallery