T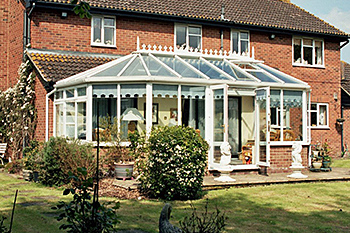 he Georgian conservatory offered by Anglo is of a traditional design with a rectangular or square floor area, a flat front and a sloping roof angled towards the centre of the structure. This style enables the maximum use to be made of the space making it ideal to place furniture in it.
The Georgian conservatory is extremely adaptable and can be constructed in almost any size to meet our client's individual requirements taking into account the style of the main residence. It looks delightful whether added to a
Georgian property or a contemporary home bringing
the garden into the home as well as lots of light.
Anglo is proud to be able to offer a selection of quality, affordable Georgian conservatories tailored to our client's wishes. For instance, the conservatory can be constructed with a dwarf wall feature, full height glass or raised panels. Not only will additional space be added to the residence but also the value of the home is likely to increase.
Georgian Conservatory Styles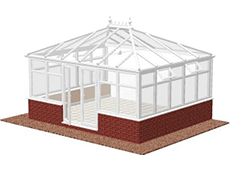 Standard Georgian Conservatory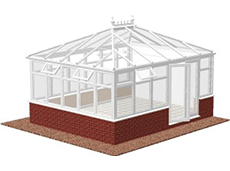 Reverse Drop Georgian Conservatory
Georgian Conservatory Photo Gallery